Member profiles display a brief biography, PDSAs, activities, groups of which a member is a part, a message option, and a participation log.
The biography, PDSAs, and Activities are shown under the Profile tab, as are a member's Structural and Affinity groups.
To message a member from his/her profile, select the orange Message button. You will be guided through a few simple steps to send this member a message within the site.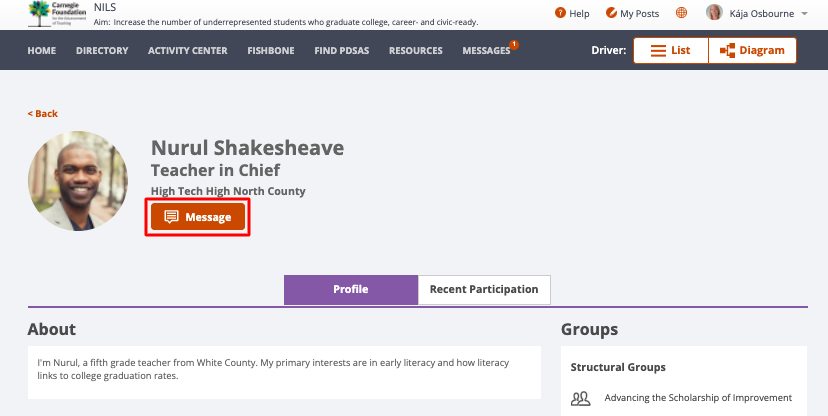 View a member's recent site participation in the Recent Participation tab.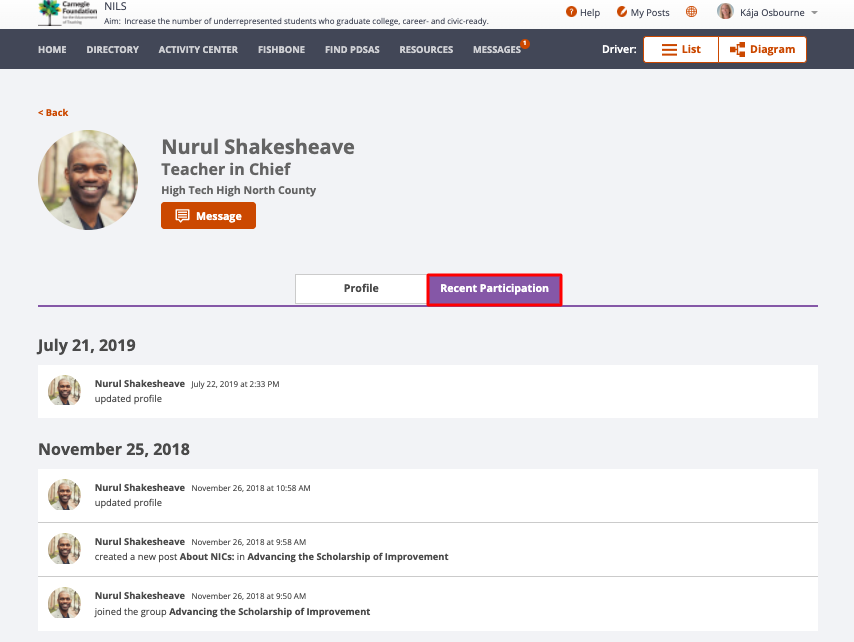 Note: Depending on your NIC's NILS instance, phase, and network role, some items may appear differently in the menu bar.