Affinity groups are formed around a network's Driver Diagram. These groups connect members across contexts who are working on a shared Change Idea, Driver, etc. They are "horizontal" groups which cross-cut between network sites. Members can write posts in their group, comment on other members' posts, upload documents, etc. Members' PDSAs are auto-posted to the appropriate affinity group for a given change idea. Each affinity group has a Content Expert who facilitates the group's discussion.
Affinity groups can be found on the NILS Directory.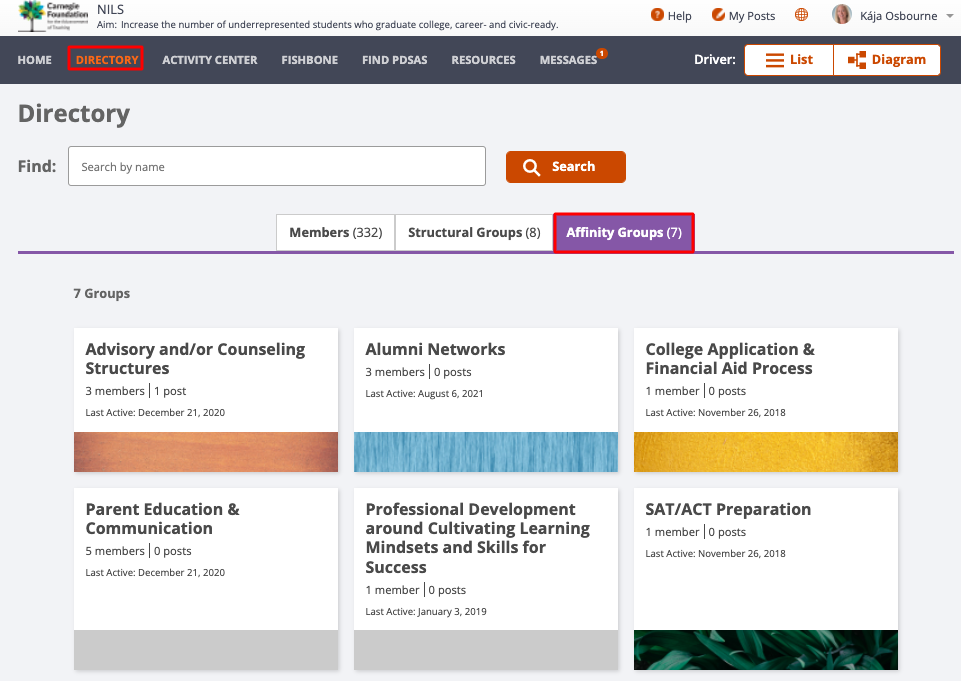 Note: Depending on your NIC's NILS instance, phase, and your network role, some items may appear differently in the menu bar.