Activities on NILS are assignments and posting/discussion forums for the network members. Activities are categorized as Open when they are available for participation, Completed when the activity has been completed, and Upcoming when the activity is not yet available for participation. The hub creates the activities and sets their statuses.
Within a Completed activity, members can view completed Submissions and comment on and like hub-authored Reflections on learning.
To view a Completed activity on NILS, select Activity Center from the menu bar.
In the Activity Center, you can view Open, Completed, and Upcoming activities in the NIC. Select the Network Phase of your NIC from the Phase menu on the left side of the screen to view activities in the correct phase.
Select a Completed activity, designated by an open purple ring.
On the Completed activity page, you can view the activity's Goal, Description, Materials, and Assignees.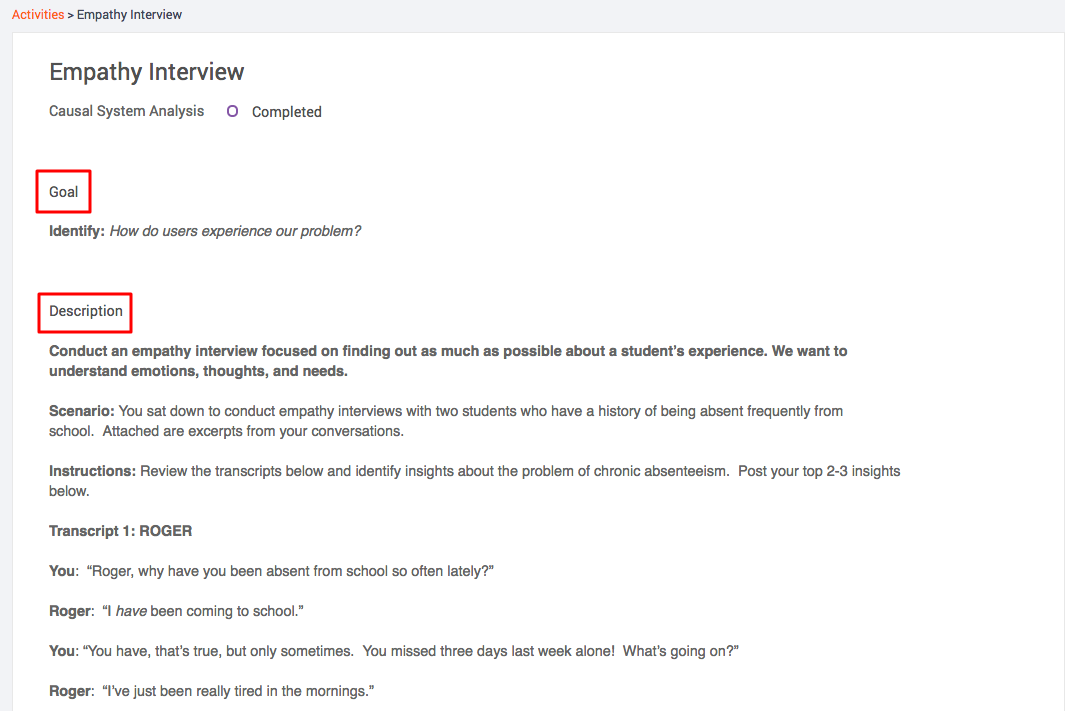 Beneath the activity's information, you can find the activity's Conversation Hub, where you can view completed Submissions, ask for Support, and view and comment on hub-authored learning under Reflections.
Note: Depending on your NIC's NILS instance, phase, and your network role, some items may appear differently in the menu bar.