NILS enables network members to perform a variety of functions within the platform, from participating in activities and groups to running PDSA cycles. Network member capacities include the following:
Request Network Membership

Log In to a NIC NILS Site

Participate In and View Activities

Participate In Groups
Start and Run a PDSA Cycle
Message Members
Update Profile
Use the Help Center
Note: Not all NILS capabilities are compatible with Internet Explorer. Use Chrome, Safari, or Firefox browsers when working with NILS for best results.
REQUEST NETWORK MEMBERSHIP
To log in to a NILS site for the first time, select the Request an Invitation link at the /login/ website URL page.
Enter your Email Address into the Request an Invitation form and select Check Email to proceed.
On the next screen, enter your Email Address, Name, and Organization. Your request for NILS site access will be reviewed by site administrators.
LOG IN TO A NIC NILS SITE
In order to log in to a NILS site, search for the NILS website URL. When prompted to log in at websiteURL/login/, enter your Email and Password and select the Log In button to proceed.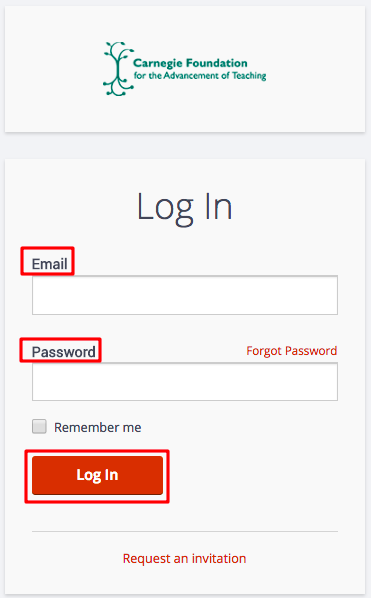 To reset your password, select Forgot Password.
Enter your Email address and select Reset Your Password.
If you receive a notification with the text "No account is associated with this email address. Please click here to submit an account request," follow the Click Here link to submit an account request.
Once logged into the site, you will be directed to the network's homepage, where you can find all the relevant activity happening in a network on one screen, including the NIC's phase, Announcements, upcoming Events, Groups of which you are a member, and Activities (Chartering phase) or in-progress PDSAs (Improvement Testing phase).
PARTICIPATE IN AND VIEW ACTIVITIES
Activities on NILS are assignments and blogging/discussion forums for the network members. Activities are categorized as Open when they are available for participation, Completed when the activity has been completed, and Upcoming when the activity is not yet available for participation. The hub creates the activities and sets their statuses.
Within an Activity, members can author Posts, Micro-posts, and upload Artifacts. Members can comment on and like each other's Submissions, ask for Support, and comment on and like hub-authored Reflections on learning after an activity has been completed.
To find all Activities, or an activity to which you have been assigned, select Activity Center from the grey menu bar.

In the Activity Center, you can view Open, Completed, and Upcoming activities in the NIC. Select the Network Phase of your NIC from the Phase menu on the left side of the screen to view activities in the correct phase.
Select an Open activity (designated by a closed purple circle) to which you are assigned, or select a Completed activity to view a hub-authored Reflection summarizing learning, designated by an open circle with a purple ring.
Add Posts, Micro-posts, and Uploads to open activities, comment on, like, and discuss other members' submissions, ask for Support, and comment on or like Reflections in completed activities.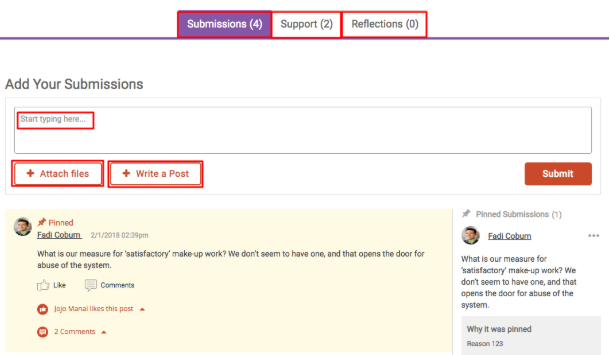 PARTICIPATE IN GROUPS
Groups on NILS are categorized as Structural (vertical, site-based) or Affinity (interest, project-based) groups. All groups can be found in the site Directory.
To join a group, select the group card from the Directory. Select the orange + Join This Group button. Your request to join the group will be sent to the group lead/content expert for approval.
To participate in a group of which you are a member, select the group card from the Directory, or from a listing of My Groups on the site homepage or your profile page.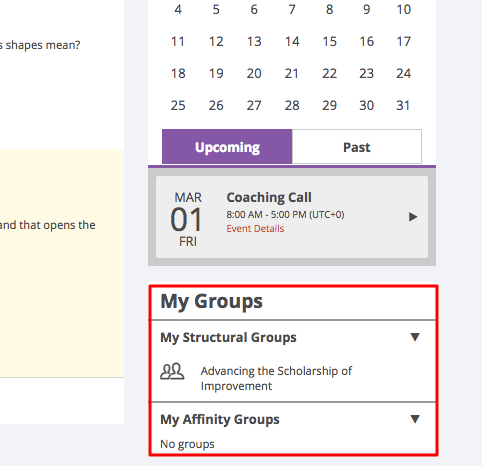 Within a group, members can view information about the group in the About tab (description, Resources, Group Leads/Content Experts, and Members).
In the Discussion tab, members can author Posts, Micro-posts, upload Artifacts, and comment on, like, and discuss each other's posts.
START AND RUN A PDSA CYCLE
A PDSA cycle is the basic method of inquiry in improvement research. It's a pragmatic scientific method for iterative testing of changes in complex systems. Each cycle (Plan-Do-Study-Act) is a mini-experiment in which observed outcomes are compared to predictions. Discrepancies between predictions and observed outcomes become a source of learning.
To run a PDSA, select the change idea from the Driver List on which you would like to run a PDSA. On the change idea page, select Start Guided PDSA or Start Freeform PDSA. Based on your selection, the system will guide you through the various elements for testing your change.
Note

: Adapting a Guided PDSA will cause the system to open a new Guided PDSA cycle for the change idea which you have elected to adapt.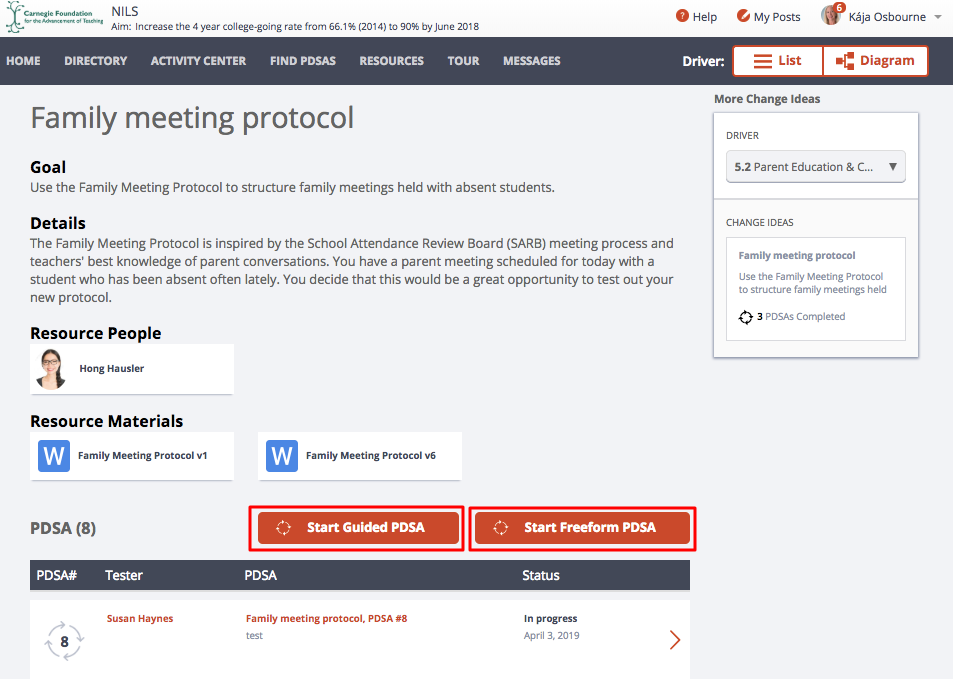 MESSAGE MEMBERS
Message a Member
NIC members can message other users in their network on the NILS site. To message a member, select Message from the desired member's profile card in the Directory.
Add a message Subject, write your message in the Message field, and select Send Message.
Selecting a member's name anywhere on the site will direct you to that member's Profile, where you can also select the Message option to message the member.
View Messages
To view messages sent to you by other members, select Messages from the grey menu bar. You can view all messages in your Inbox, messages that you have Starred, and messages that you have Sent.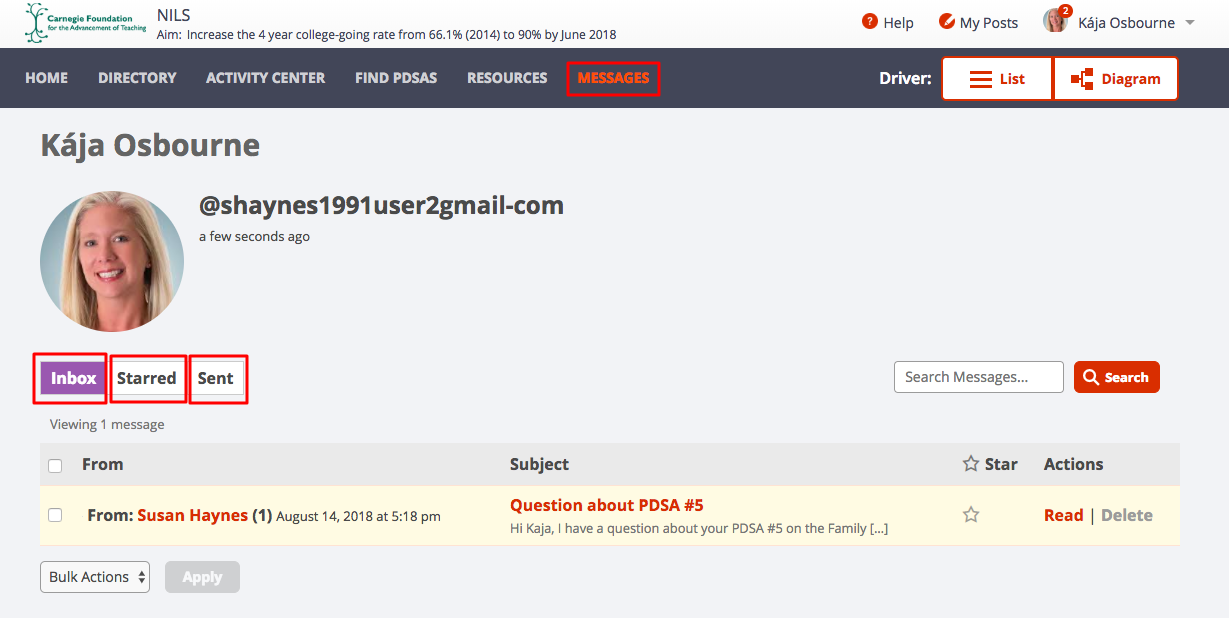 You can also search messages using the Search button.
UPDATE PROFILE
To update your profile, click on your username in the top right corner of the NILS screen. From the dropdown, select View My Profile.

To update a field (name, organization, email, password), select Edit from your profile page, and then select Edit next to the corresponding field. To update your biography, select Edit About. To update your avatar image, select the camera icon on the lower right corner of your profile image. Select the orange Choose Image button. Follow the screen prompts to update your image or upload a new image. Save your changes by selecting the orange Update Profile button.
USE THE HELP CENTER
The Help Center is designed to provide you with a complete self-service support option. You can use the information in the linked topics and articles, or turn to the Help Center to answer questions in the community.
For in-site help, select the green Help button located on the lower right side of the NILS platform screen, or select the Help menu button beside the ? icon.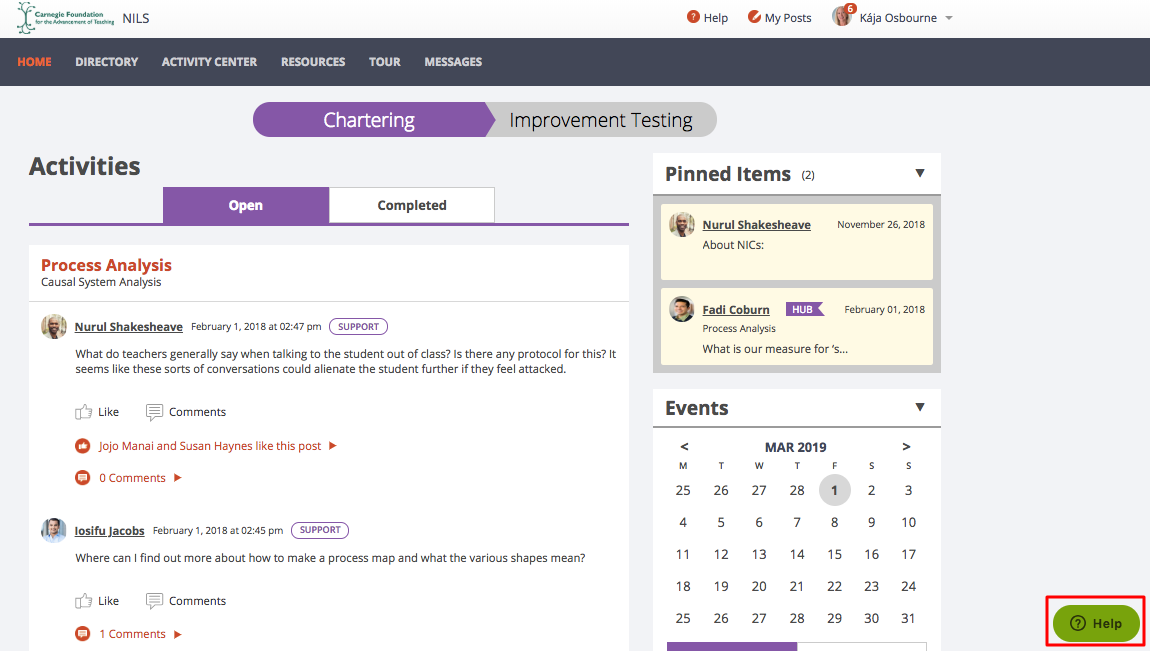 Enter any key search terms related to your inquiry. A selection of Top Results will generate with links to relevant articles in the Help Center.
To leave a message for Carnegie's support staff, select Leave us a message, enter your Name, Email Address, a Description of your question or problem, relevant artifacts, and select Send. A member of Carnegie's support staff will respond to your request as soon as possible.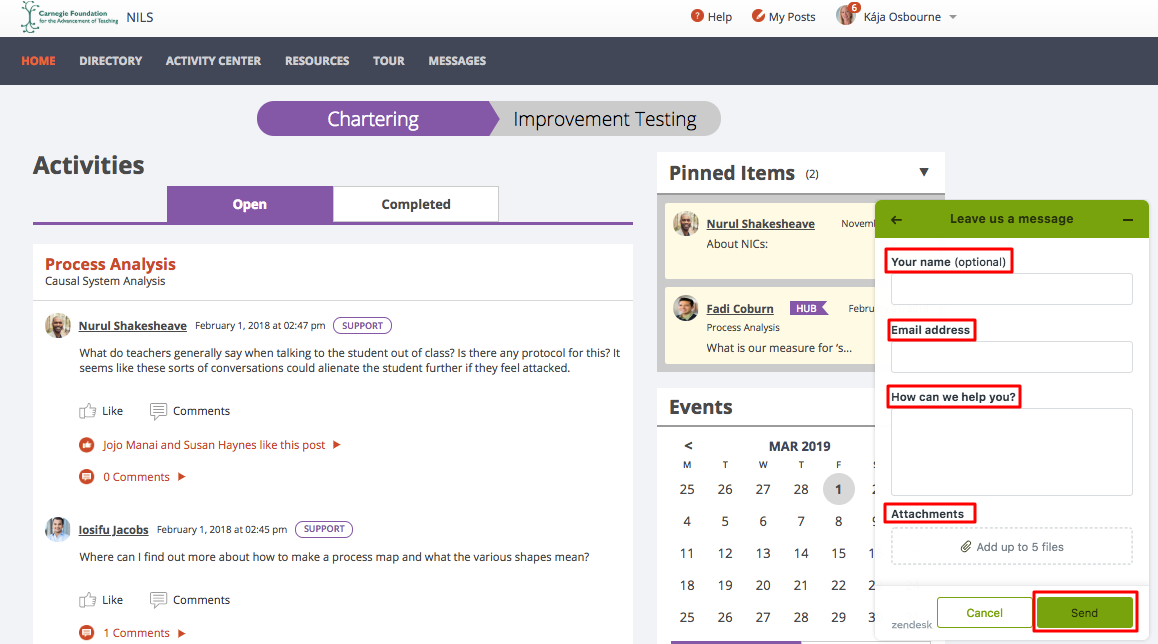 To submit a request for technical help through the Carnegie Help Center site at carnegienetworks.zendesk.com, select Submit a Request, located at the top right of the site. Enter your Email Address, Subject, a Description with the details of your request, and relevant artifacts. Submit your request, and a member of Carnegie's support staff will respond to your request as soon as possible.
Note: Depending on your NIC's NILS instance and phase, some items may appear differently in the menu bar.