A PDSA cycle is the basic method of inquiry in improvement research. It's a pragmatic scientific method for iterative testing of changes in complex systems. Each cycle (Plan-Do-Study-Act) is a mini-experiment in which observed outcomes are compared to predictions. Discrepancies between predictions and observed outcomes become a source of learning.
To Study a guided PDSA, select an In Progress guided PDSA displayed on the Homepage.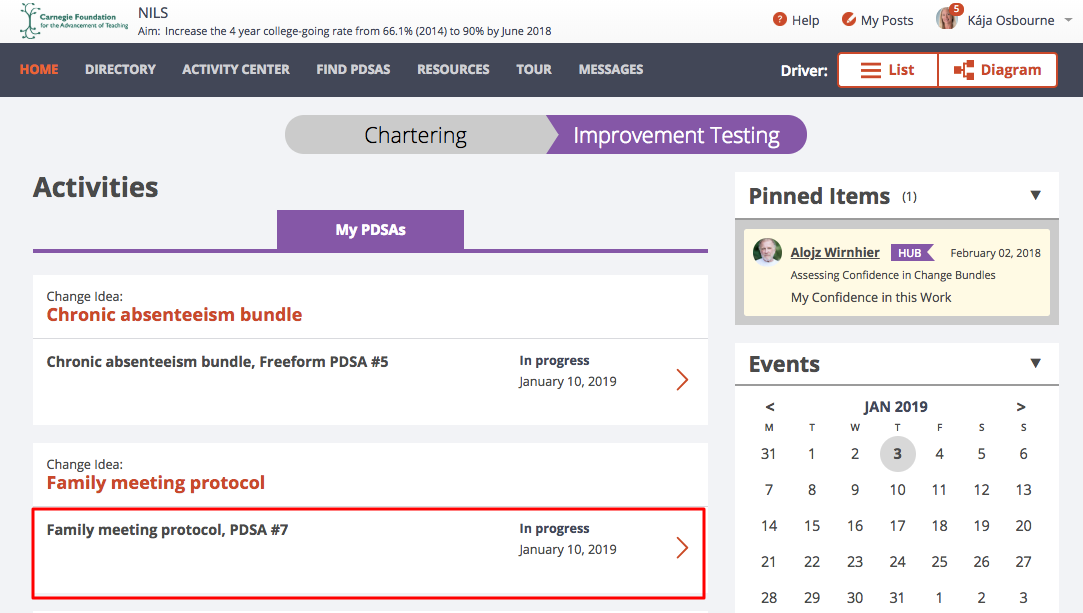 In response to each PDSA Question under the Study section, enter data on how the results from your Do section compare to your predictions, and Summarize your learning from the test.
Tip: For each question and prediction that you made, describe "what happened" in the first text box. Was each prediction correct or not? This helps you check if your overall theory is correct. In the second text box, briefly describe any other observations about what you learned as you ran this test.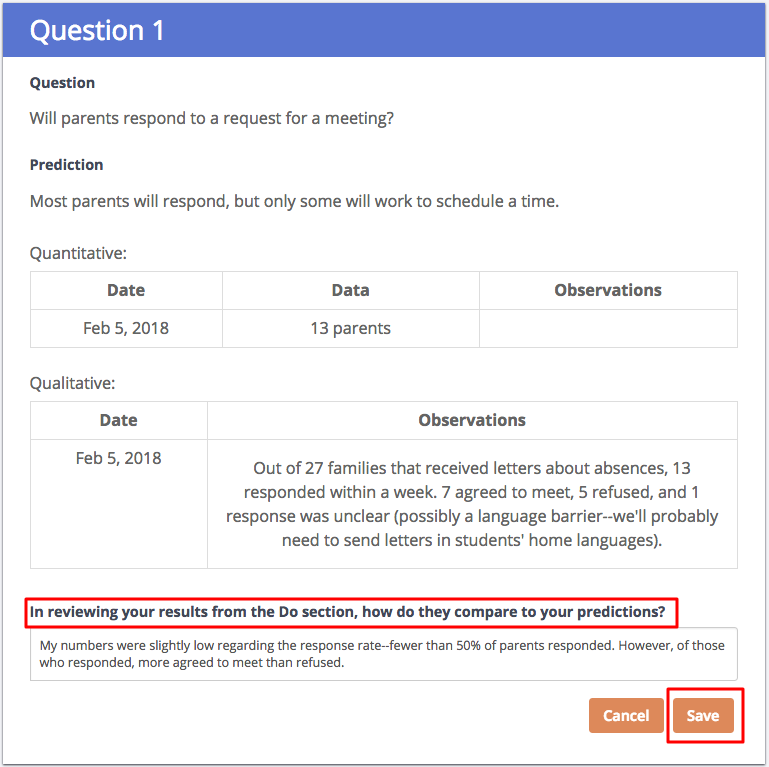 If you are ready to proceed, select the Next: Act button to continue with the PDSA cycle.
Note: Depending on your NIC's NILS instance, phase, and your network role, some items may appear differently in the menu bar.