A PDSA cycle is the basic method of inquiry in improvement research. It's a pragmatic scientific method for iterative testing of changes in complex systems. Each cycle (Plan-Do-Study-Act) is a mini-experiment in which observed outcomes are compared to predictions. Discrepancies between predictions and observed outcomes become a source of learning.
Your in-progress PDSAs will show on the NILS Homepage under My PDSAs.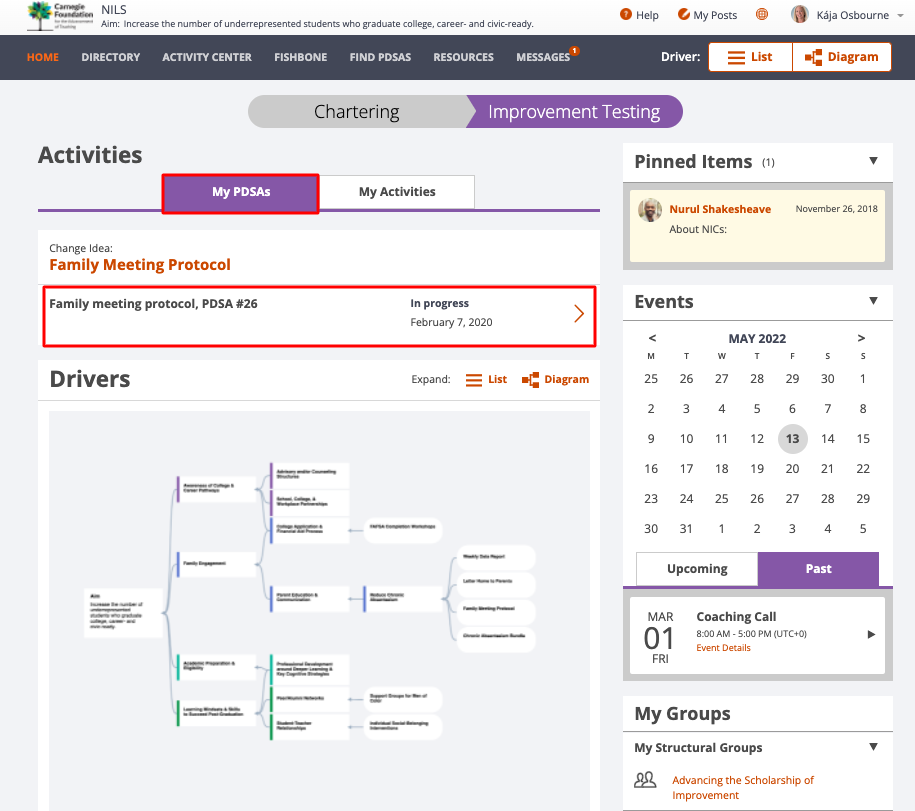 You can find all of your PDSAs, both in-progress and completed, on your Profile page.
Note: Depending on your NIC's NILS instance, phase, and your network role, some items may appear differently in the menu bar.